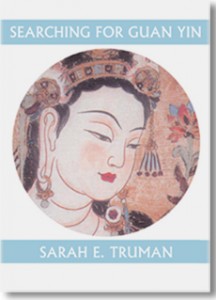 I researched and wrote Searching for Guan Yin (White Pine, 2011).
The book chronicles my two-year travels throughout China and Tibet and myriad misadventures in search of traces of the Bodhisattva of Compassion.
In 2009 I won an Ontario Arts Council Writers' Work in Progress Grant ($12, 000) to support my writing.