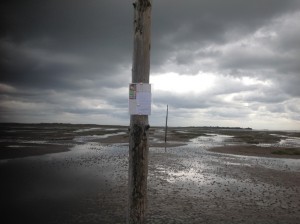 From August 2nd-6th, 2015, composer David Ben Shannon and I will walk St. Cuthbert's Way along the border of Scotland and England. We plan to document our walk in part through writing songs about our travels.
Another part of my documentation will be my Postcards from Strangers project wherein I will leave 30 self-addressed, stamped, blank postcards on the trail in the tradition of the 19th century walking practice known as "Letterboxing."
Stay tuned for songs and articles about the project(s).